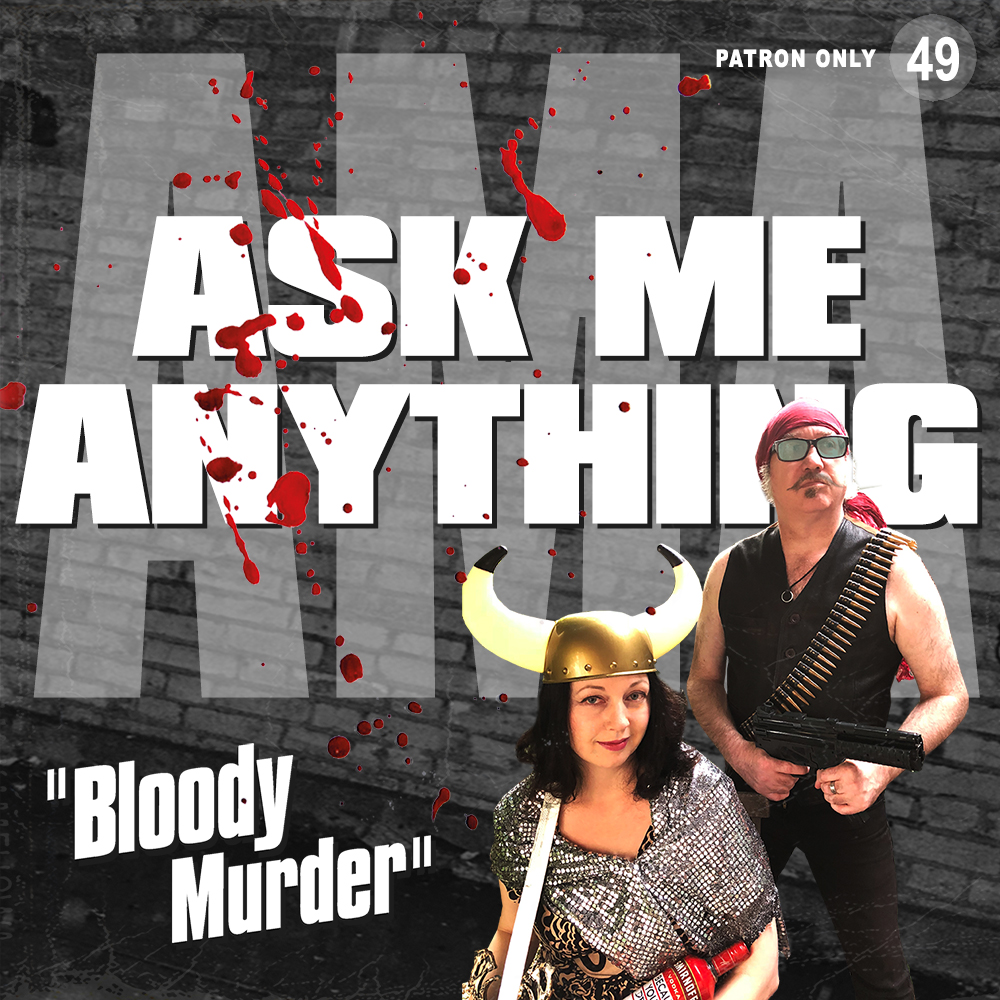 Ask Me Anything...
We had 69 questions and a bitch wasn't one! Barney and Tara have a few drinks and answer all your questions – from the super serious to the bloody absurd, while Pop Dogster literally chews the scenery.
See our website! bloodymurderpodcast.com for all our socal media links, contact details, a gallery, fabulous merchandise and much much more.
Become a Bloody Murder Patron for extra episodes, early release of episodes, free badges and stickers and other sweet sweet benefits.
Wanna buy us a drink? Here's a donate link.