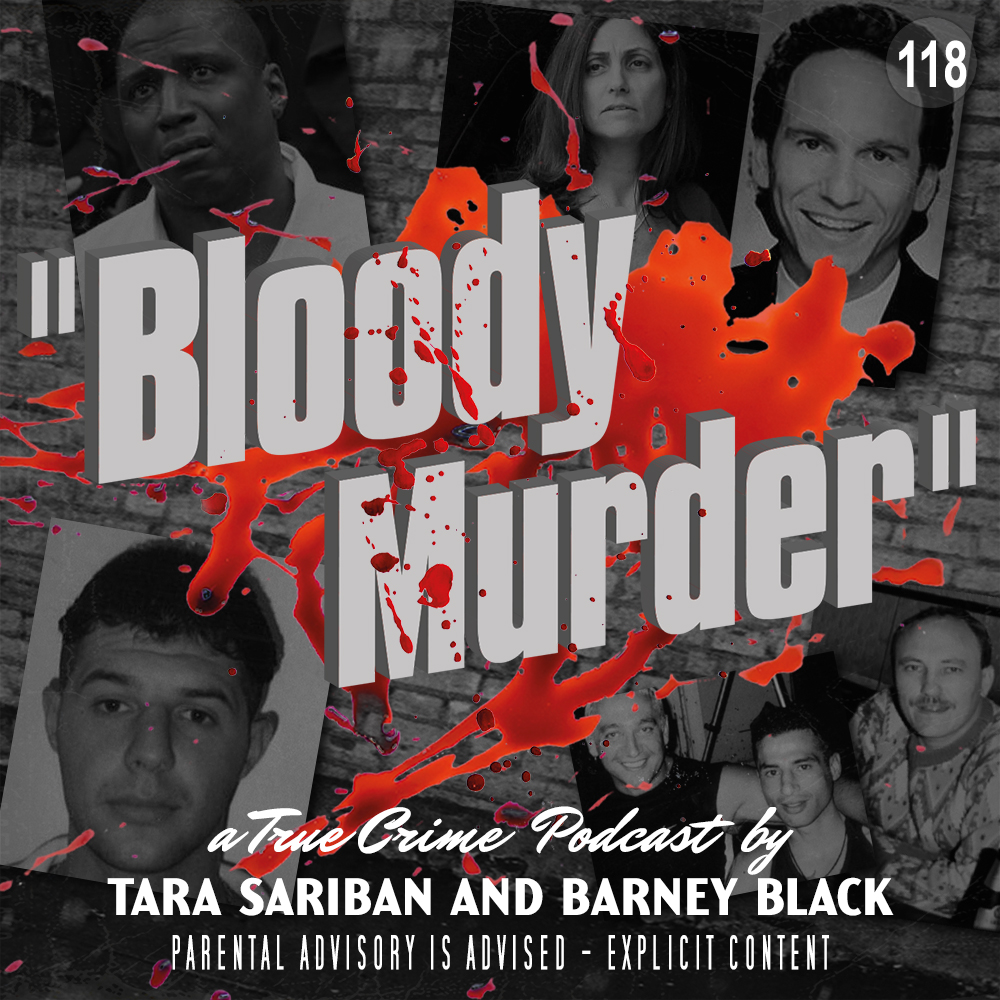 Motivated To Death and Dino the Sunshine Boy...
In 2009, motivational speaker and self-help author Jeffrey Locker was stabbed to death in his car in East Harlem. What initially seemed to be a robbery gone wrong turned out to be something far more complicated. 
Dino "The Sunshine Boy" Dibra was a violent thug by the age of 12, jailed by 19, a ruthless multiple killer at 23 and murdered by 25. He was described by his family as having a heart of gold. But others saw him as murderer, standover man, drug dealer and kidnapper who wreaked havoc with the likes of Melbourne underworld figures Andrew "Benji" Venimen, Mark Mallia, Paul Kallipolitis and Carl Williams.
See our website! bloodymurderpodcast.com for all our socal media links, contact details, a gallery, fabulous merchandise (check out our new Bloody Murder SHOES! and now STICKERS and BACKPACKS and DUFFEL BAGS!!) and much much more.
Become a Bloody Murder Patron (for as little as $1 per month, which you cancel at anytime) and have access to dozens of Patron only episodes (including our whole first season!) with new patron only content added every month! Go to https://www.patreon.com/bloodymurder
Also Levels $5 and over go into our monthly merchandise draws and get FREE stickers and hand-made Barney Badges!
Wanna buy us a drink? Here's a donate link.
True Crime Nerd Time, a segment on Bloody Murder, needs your help because it stars you! We want you, our listeners, to submit your recommendations for anything true cime related! It could be books, TV shows, movies, documentaries, exhibitions, graphic novels, art, music etc. So send us your brief story (we'll read it out) or record your story (it can just be a recording on your phone, and we'll play it!). We will also publish it on our website. Keep it to about 2 mins please or 200 words. Email here! bloodymurderpodcast@gmail.com. Oh and if you give us your postal address we'll send you some stickers as a reward!
Thanks to Trever Christensen for supplying this weeks TCNT. It's on the youtube and HULU show BuzzFeed Unsolved.
In this weeks Aussie As, Tara tells us about Open Ya C#nt: A Sydney fishing shop owner defends his choice of shop opening sign.
Support for Bloody Murder comes from Care/Of
Care/of is a monthly subscription vitamin service that delivers completely personalized vitamin and supplement packs right to your door. Give yourself support this season with a boost – whether you're looking for energy, better sleep, to relieve stress, or something else to help you feel your healthiest. And best of all Care/of's ONLINE QUIZ let's you know exactly what you need... It simply asks you about your diet, health goals, and lifestyle choices, and takes only 5 minutes to find out your personal scientifically-backed recommendations for vitamins, protein powders, and more.
Your personalized Care/of subscription box gets sent right to your door every month with personalized daily packs, great for a busy on-the-go lifestyle – and they even say your name on them!. Experience the Care/of difference bymaking sure you're getting vitamins and protein from the best sources backed by honest guidance and transparency.
• Vegan and vegetarian supplement options are available to match your dietary needs
• Track your progress with the Care/of app and earn rewards when you remember to take your vitamins
Take advantage of this special offer: For 30% off your first Care/of order, go to TakeCareOf.com and enter BLOODYMURDER30.