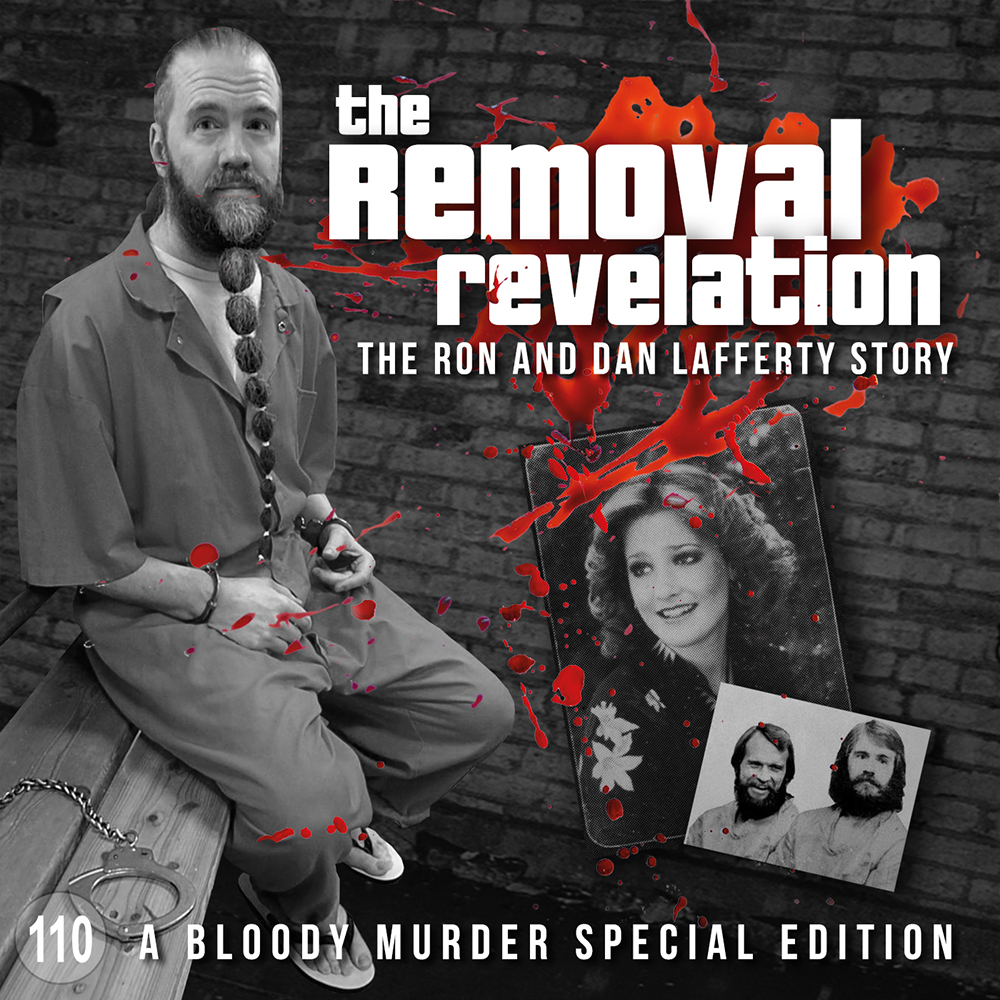 The Removal Revelation: The Ron and Dan Lafferty Story...
On July 24th, 1984, bearded brothers Ron and Dan Lafferty, radicalised by extreme Mormon beliefs and convinced they were prophets from God, forced their way into a duplex in American Fork, Utah. Here they brutally killed their brother's wife Brenda Lafferty and infant daughter Erica, believing they had received a revelation from God in which they were told to "remove" them from the earth. These senseless murders were fuelled by religious fanaticism, delusions of grandeur, and a long history of family violence.
Barney and Tara join forces for this special edition episode which was a patron request from Alyson Schaefermeyer.
See our website! bloodymurderpodcast.com for all our socal media links, contact details, a gallery, fabulous merchandise (check out our new Bloody Murder SHOES! and now STICKERS and BACKPACKS!!) and much much more.
Become a Bloody Murder Patron (for as little as $1 per month, which you cancel at anytime) and have access to dozens of Patron only episodes (including our whole first season!) with new patron only content added every month! Go to https://www.patreon.com/bloodymurder
Also Levels $5 and over go into our monthly merchandise draws and get FREE stickers and hand-made Barney Badges!
Wanna buy us a drink? Here's a donate link.
Don't forget to check  Courtney's terrific podcast Cult of Domesticity. 
Thanks you to Devon from Calgary for supplying this weeks true crime nerd time on "Abducted in plain sight"
True Crime Nerd Time, a segment on Bloody Murder, needs your help because it stars you! We want you, our listeners, to submit your recommendations for anything true cime related! It could be books, TV shows, movies, documentaries, exhibitions, graphic novels, art, music etc. So send us your brief story (we'll read it out) or record your story (it can just be a recording on your phone, and we'll play it!). We will also publish it on our website. Keep it to about 2 mins please or 200 words. Email here! bloodymurderpodcast@gmail.com. Oh and if you give us your postal address we'll send you some stickers as a reward!
This week's "Aussie As" was suggested by Vince O'Connor. Ross and his mate Troy were on the piss and playing pool at their local pub when the pork chop shoe incident took place.