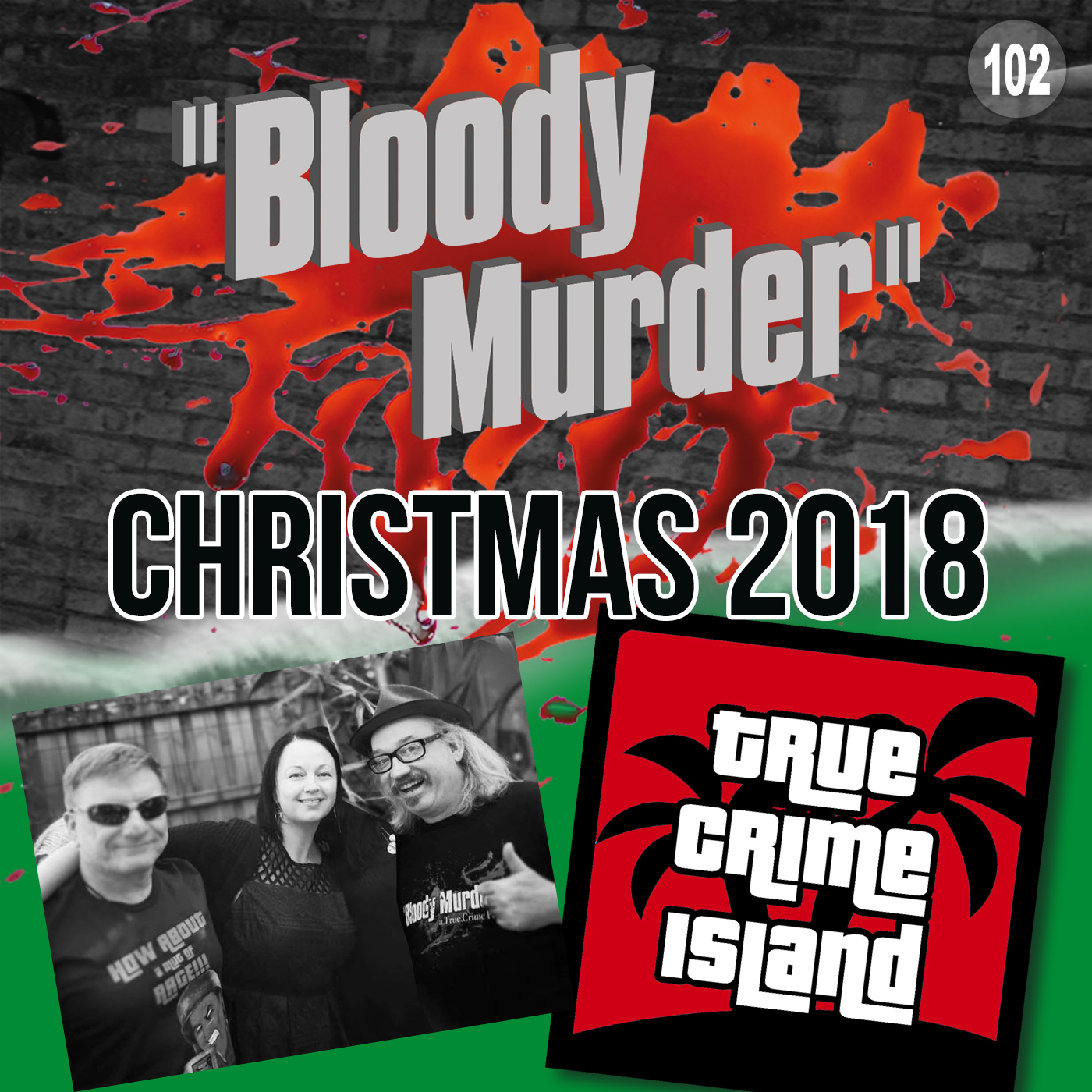 Bloody Murder on True Crime Christmas Island!...
This is an ad-free bonus Christmas episode that we recorded with our good mate Cambo! On this yuletide special, we'll be talking about a horrendous Christmas massacre that happened in Covina and a bunch of ridiculous Chrissy crimes from all around the world. As always, we had a blast recording with Cambo! So, grab a beer and pull up a deck chair - we certainly partook in a few adult beverages ourselves while recording this one. We hope everyone has a happy and safe Christmas and we'll be dropping our next regular episode on Xmas eve, as planned.
See our website! bloodymurderpodcast.com for all our socal media links, contact details, a gallery, fabulous merchandise (check out our new Bloody Murder Shoe, Stickers and now NEW LEGGINGS!) and much much more.
Become a Bloody Murder Patron for over 25 extra episodes, early release of some episodes, free merchandise and other sweet sweet benefits.
Wanna buy us a drink? Here's a donate link.