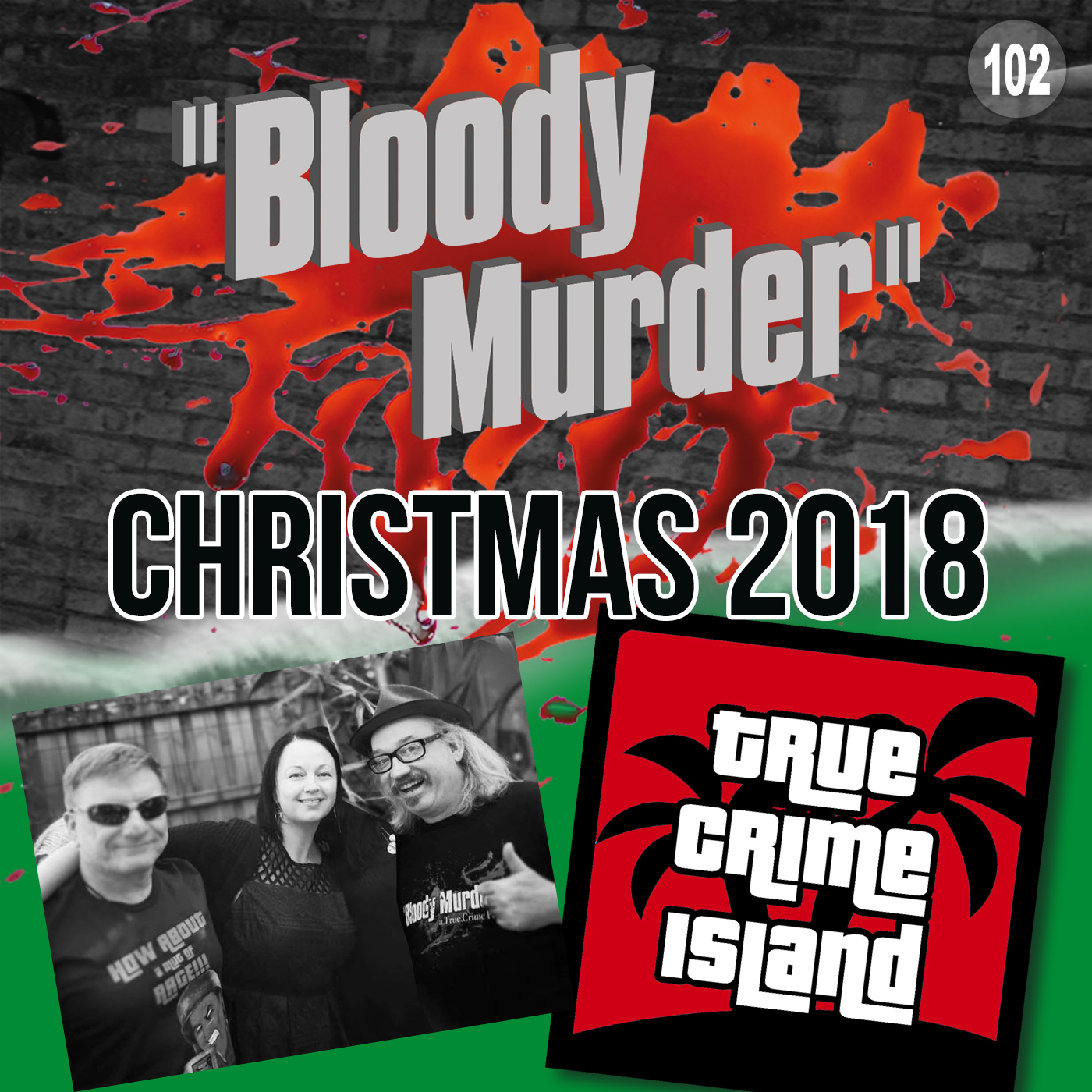 Bloody Murder on True Crime Christmas Island!...
This is an ad-free bonus Christmas episode that we recorded with our good mate Cambo! On this yuletide special, we'll be talking about a horrendous Christmas massacre that happened in Covina and a bunch of ridiculous Chrissy crimes from all around the world. As always, we had a blast recording with Cambo! So, grab a beer and pull up a deck chair - we certainly partook in a few adult beverages ourselves while recording this one. We hope everyone has a happy and safe Christmas and we'll be dropping our next regular episode on Xmas eve, as planned.
See our website! bloodymurderpodcast.com for all our socal media links, contact details, a gallery, fabulous merchandise (check out our new Bloody Murder Shoe, Stickers and now NEW LEGGINGS!) and much much more.
Become a Bloody Murder Patron (for as little as $1 per month, which you cancel at anytime) and have access to dozens of Patron only episodes (including our whole first season!) with new patron only content added every month! Go to https://www.patreon.com/bloodymurder. Also Levels $5 and over go into our monthly merchandise draws and get FREE stickers and hand-made Barney Badges!
Wanna buy us a drink? Here's a donate link.