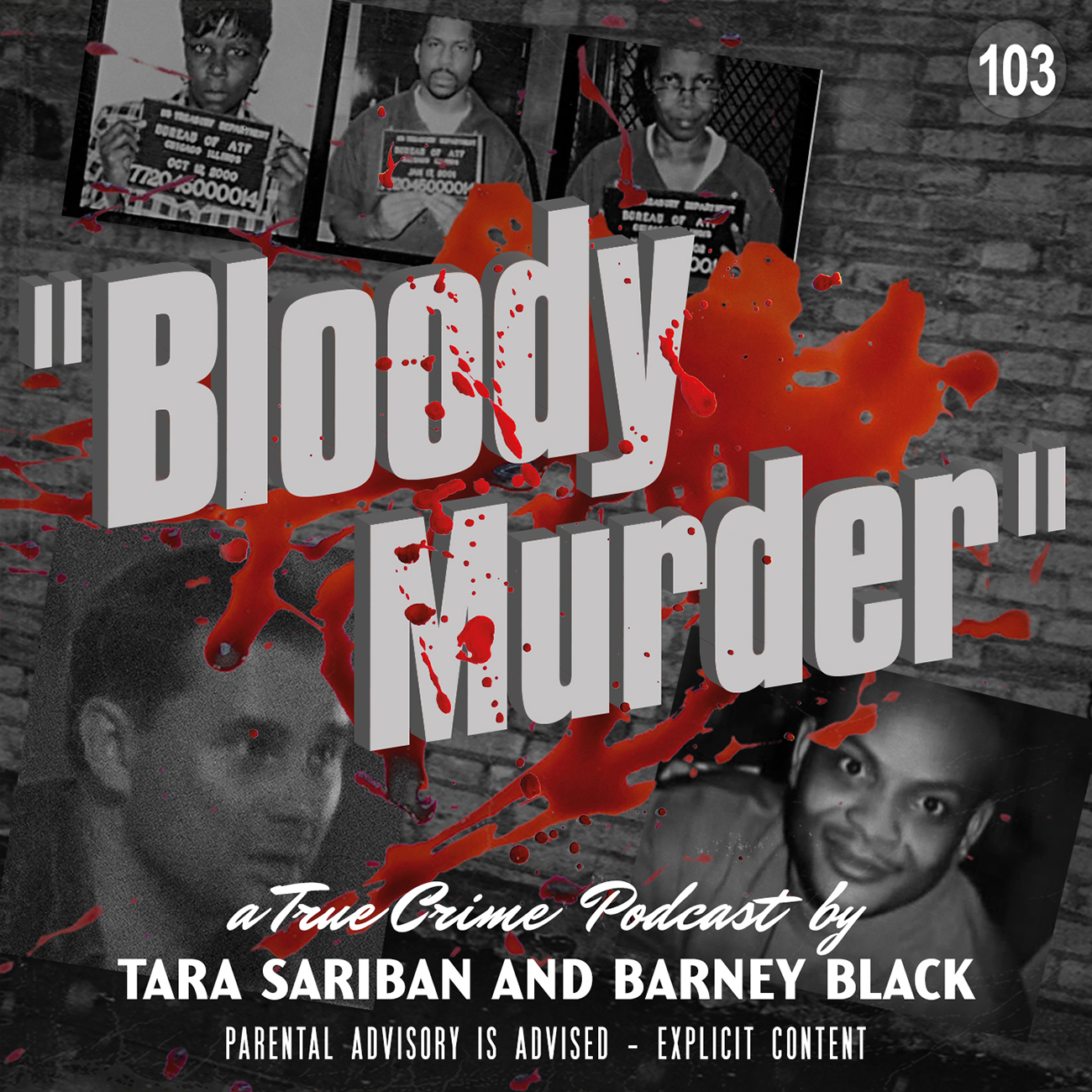 The Identity Theft Murder and Little Tommy the Gun...
Sienky Lallemand was a career conman who used his good looks and charm to take advantage of people. He not only slept with Marcus Toney's wife, but also stole his identity and murdered him. This story has everything: blackmail, Whitney Houston impersonators, pipe-bombs and face-altering plastic surgery.
On January 8th,  2002, pastry chef, drug dealer and Carl Williams' henchman, Tommy Ivanovic  shot motorcyclist Ivan Conabere. The murder took place out the front of Tommy's house in a completely unprovoked road rage attack and was captured on CCTV.
See our website! bloodymurderpodcast.com for all our socal media links, contact details, a gallery, fabulous merchandise (check out our new Bloody Murder SHOES! and now STICKERS!) and much much more.
Become a Bloody Murder Patron (for as little as $1 per month, which you cancel at anytime) and have access to dozens of Patron only episodes (including our whole first season!) with new patron only content added every month! Go to https://www.patreon.com/bloodymurder
Also Levels $5 and over go into our monthly merchandise draws and get FREE stickers and hand-made Barney Badges!
Wanna buy us a drink? Here's a donate link.
Check out the fantastic new crime book by our beloved Hildur Sif Thorarenson "His Sweet". 
When Sheriff Yolanda Demetriou receives boxes of notebooks, she has no idea of the horrors that lie ahead. Will she be able to piece together the information and locate the house where childhood dreams become nightmares? Or will she be too late to save an abducted girl? In this dark psychological thriller, Yolanda and her team embark on a hunt for a monster, following maddeningly sparse clues in a race to solve a heartless crime. Get it here! 
Thanks to Iris for supplying this weeks True Crime Nerd Time. It's a review of the movie "The Boston Strangler"
Have a listen to her awesome podcast too:  Badasses, Boobs and Body Counts
True Crime Nerd Time, a segment on Bloody Murder, needs your help because it stars you! We want you, our listeners, to submit your recommendations for anything true cime related! It could be books, TV shows, movies, documentaries, exhibitions, graphic novels, art, music etc. So send us your brief story (we'll read it out) or record your story (it can just be a recording on your phone, and we'll play it!). We will also publish it on our website. Keep it to about 2 mins please or 200 words. Email here! bloodymurderpodcast@gmail.com. Oh and if you give us your postal address we'll send you some stickers as a reward!
Don't forget to checkout Southern Fried True Crime. Erica Kelley is a native Tennessean exploring historical and contemporary true crime in the South. She brings Southern Charm and Southern Sass in spades.
Betterhelp offers licensed professional counselors who are specialized in issues, such as  depression,  stress, anxiety, relationships, sleeping, trauma, anger, family conflicts, grief, self esteem and more.   
You can connect with a professional counselor in a safe and private online environment. Anything you share is confidential and it's so  convenient.     
You can now get help at your own time and at your own pace.  You can schedule secure video or phone sessions plus chat and text with your therapist.     
Best of all, it's a truly affordable option and  as a Bloody Murder listener you get 10% off your first month with the Discount code: BLOODYMURDER
So why not get started today?  Go to  betterhelp.com/bloodymurder
Simply fill out a questionnaire to help them assess your needs and get matched with a  counselor you'll love.     
Use the discount code: BLOODYMURDER