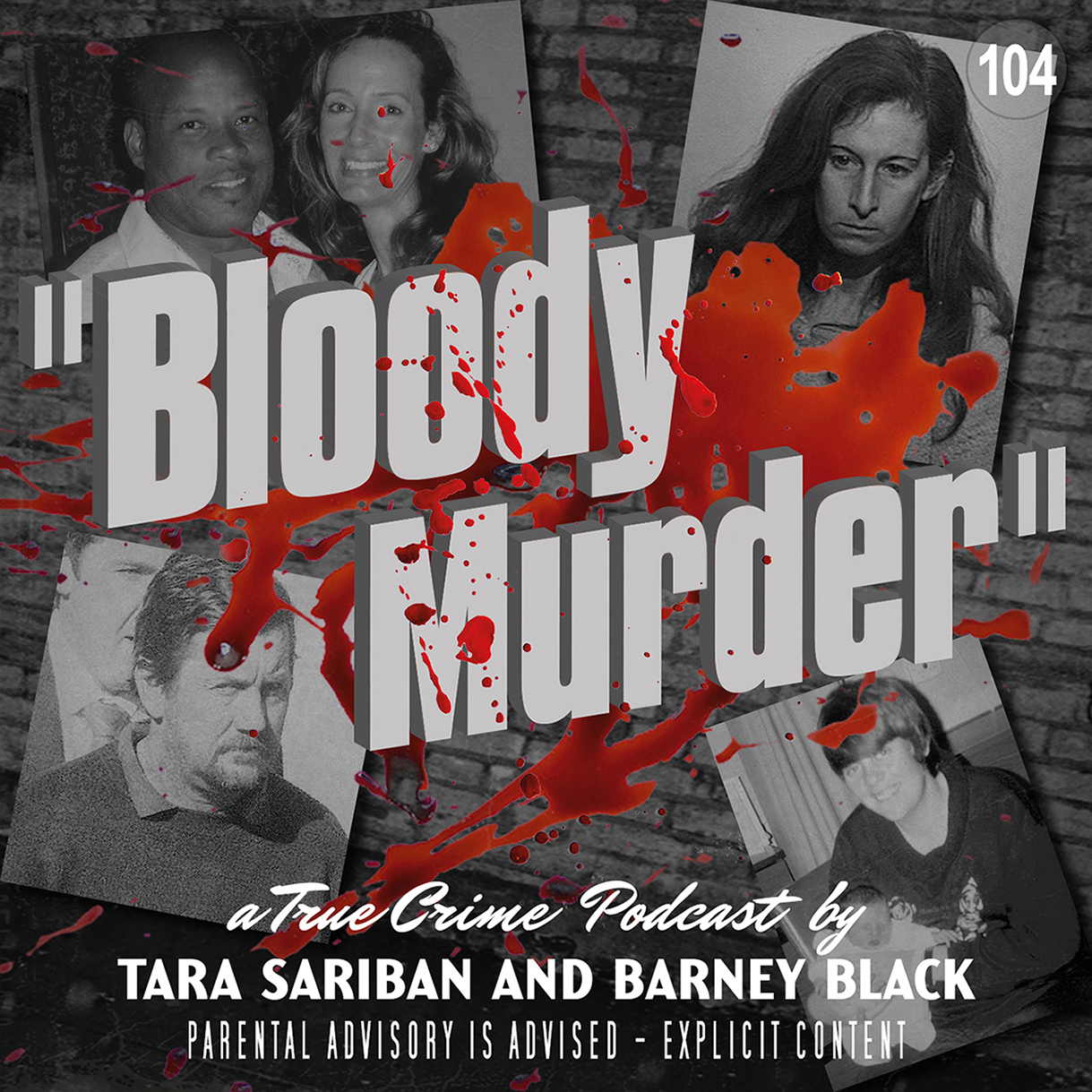 Evil Thomas Halliday and The Murder Of Rhoni Reuter...
In early March 2006, mother of three, Shelley Stephenson vanished from Mildura in northern Victoria, Australia. Suspicion fell upon her ex-partner Thomas Halliday, who had a history of brutal and stalkerish behaviour. What followed was an amazing police investigation and court case, that yielded some unusual results.
Rhoni Reuter was the long-term girlfriend of ex-football player Shaun Gayle, who was seven months pregnant with his baby. Did Shaun kill Rhoni because he didn't want to be tied down with a family? Or did someone else have a reason for wanting Rhoni and her unborn child dead?
See our website! bloodymurderpodcast.com for all our socal media links, contact details, a gallery, fabulous merchandise (check out our new Bloody Murder SHOES! and now STICKERS!) and much much more.
Become a Bloody Murder Patron (for as little as $1 per month, which you cancel at anytime) and have access to dozens of Patron only episodes (including our whole first season!) with new patron only content added every month! Go to https://www.patreon.com/bloodymurder
Also Levels $5 and over go into our monthly merchandise draws and get FREE stickers and hand-made Barney Badges!
Wanna buy us a drink? Here's a donate link.
True Crime Nerd Time, a segment on Bloody Murder, needs your help because it stars you! We want you, our listeners, to submit your recommendations for anything true cime related! It could be books, TV shows, movies, documentaries, exhibitions, graphic novels, art, music etc. So send us your brief story (we'll read it out) or record your story (it can just be a recording on your phone, and we'll play it!). We will also publish it on our website. Keep it to about 2 mins please or 200 words. Email here! bloodymurderpodcast@gmail.com. Oh and if you give us your postal address we'll send you some stickers as a reward!
Killafornia Dreaming is a true crime podcast that delves into the darker side of California. The dark tales Rosie tells will forever change the way you think about California and The Mama's and the Papa's.
Support for Bloody Murder comes from Care/Of.
Care/of is a monthly subscription vitamin service that delivers completely personalized vitamin and supplement packs right to your door. Do you want 2019 the year that you make health and wellness a top priority? Well, it's easy with the help of Care/of's monthly subscription vitamin service. Whether you're focused on glowing skin, boosting your energy levels, getting more sleep, or generally being healthy. Build a vitamin routine that's made just for you and your health goals Do something good for your health in 2019 – Care/of makes it easy to stick to your health-related resolutions 
Take advantage of this month's special New Year offer! For 50% off your first month of personalized Care/of vitamins, go to TakeCareOf.com and enter BLOODYMURDER50."