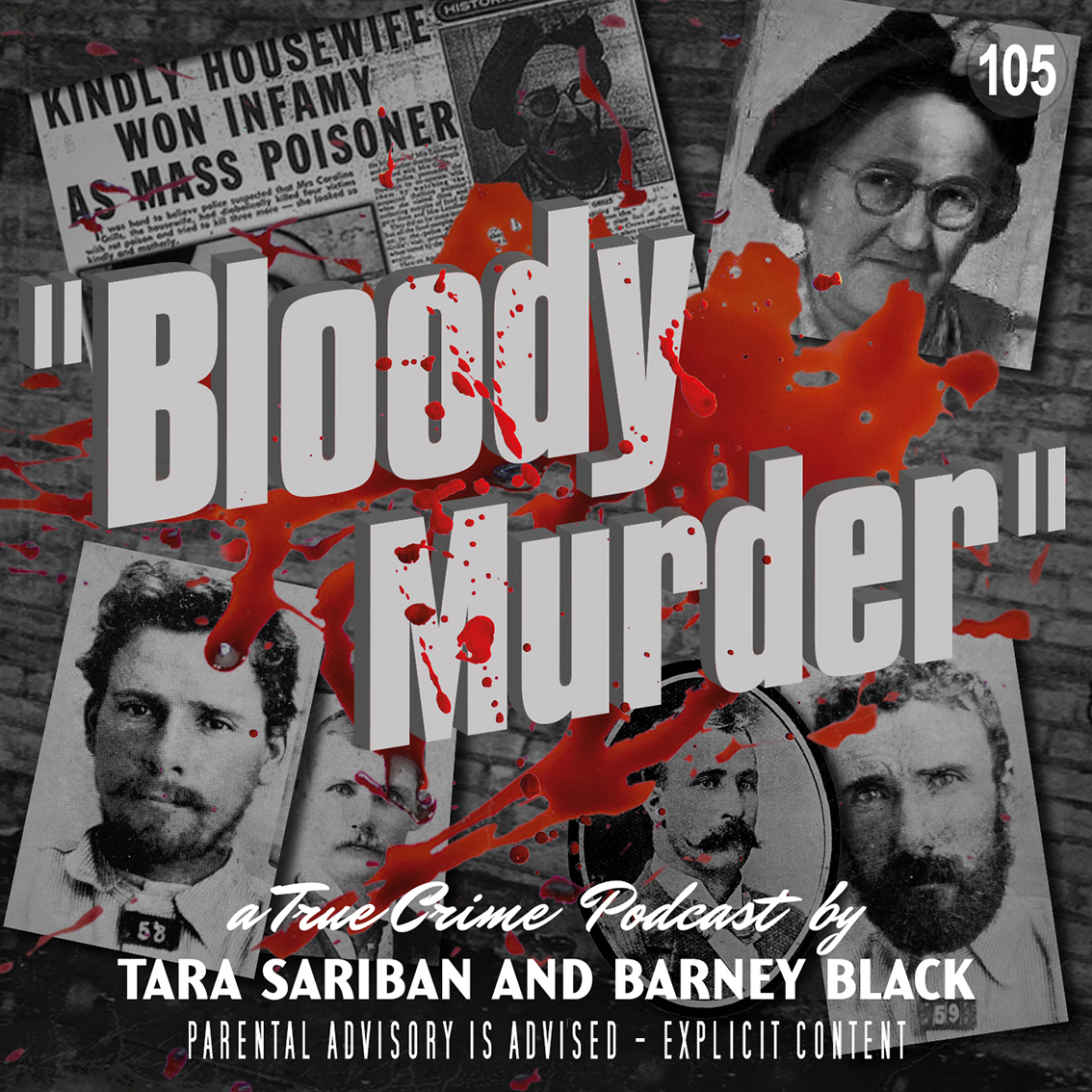 Bushrangers the Kenniff Brothers and Deadly Grandmother Caroline Grills...
Paddy and Jimmy Kenniff were cattle-duffers, pony-pinchers and general rabble rousers. They were the last of the great Australian bushrangers. Roaming the land fully armed and living in caves in country Queensland, in the early 1900s. They would come undone due to the brutal murders of an innocent copper, Constable George Doyle, and a bullying station manager, Albert Dahlke. The story of the Kenniff brothers is one of adventure and tragedy as well as being an intriguing murder mystery.
In Sydney in the late 1940's, a short, bespectacled, great-grandmother named Caroline Grills became an unlikely serial killer. Caroline loved making cakes, biscuits and cups of tea for her relatives and especially loved seeming like an angel by helping them when they were ill…from the thallium she was poisoning them with.
See our website! bloodymurderpodcast.com for all our socal media links, contact details, a gallery, fabulous merchandise (check out our new Bloody Murder SHOES! and now STICKERS!) and much much more.
Become a Bloody Murder Patron (for as little as $1 per month, which you cancel at anytime) and have access to dozens of Patron only episodes (including our whole first season!) with new patron only content added every month! Go to https://www.patreon.com/bloodymurder
Also Levels $5 and over go into our monthly merchandise draws and get FREE stickers and hand-made Barney Badges!
Wanna buy us a drink? Here's a donate link.
Check out our good friends Alex and Ben from the Mysteries and Urban Legends Podcast aka Maul.
 True Crime Nerd Time, a segment on Bloody Murder, needs your help because it stars you! We want you, our listeners, to submit your recommendations for anything true cime related! It could be books, TV shows, movies, documentaries, exhibitions, graphic novels, art, music etc. So send us your brief story (we'll read it out) or record your story (it can just be a recording on your phone, and we'll play it!). We will also publish it on our website. Keep it to about 2 mins please or 200 words. Email here! bloodymurderpodcast@gmail.com. Oh and if you give us your postal address we'll send you some stickers as a reward!