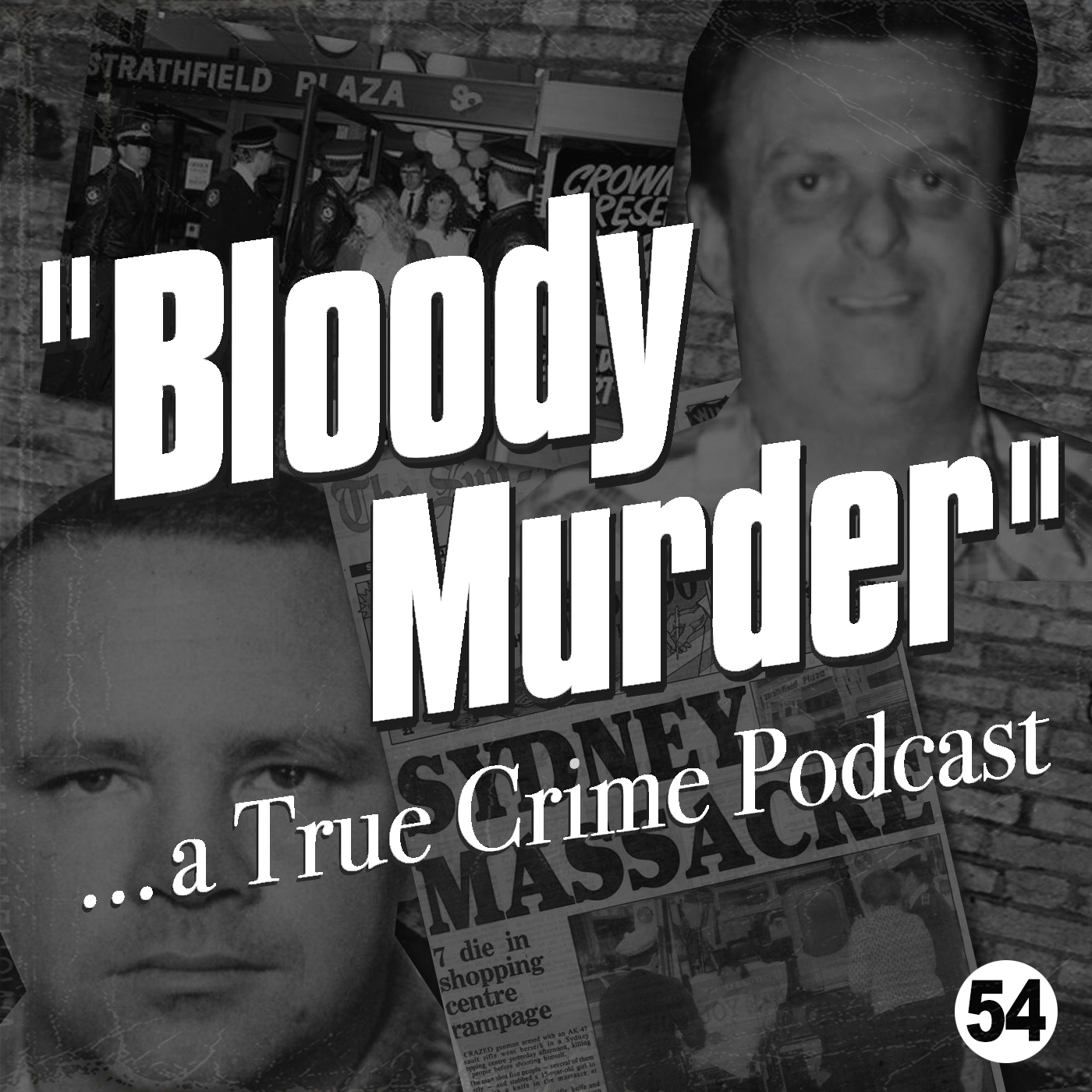 Fred Andros, Dawn Silvernail and The Strathfield Massacre...
Fred Andros was a corrupt official for the Town of Poughkeepsie. He carried on numerous affairs and used his standing in the community and shrewd nature to manipulate part-time lover Dawn Silvernail into murdering a former lover for him in a church parking lot.
On a sunny afternoon in August 1991, taxi driver Wade Frankum decided to go full Travis Bickle in The Coffee Pot Cafe in Western Sydney. The bloody event would be named "The Strathfield Massacre."
If you would like to help our long term listener and friend Holly Maree battle an asshole brain tumour. Here the link to her MyCause page.
See our website! bloodymurderpodcast.com for all our socal media links, contact details, a gallery, fabulous merchandise and much much more.
Become a Bloody Murder Patron for extra episodes, early release of episodes, free badges and stickers and other sweet sweet benefits.
Wanna buy us a drink? Here's a donate link.