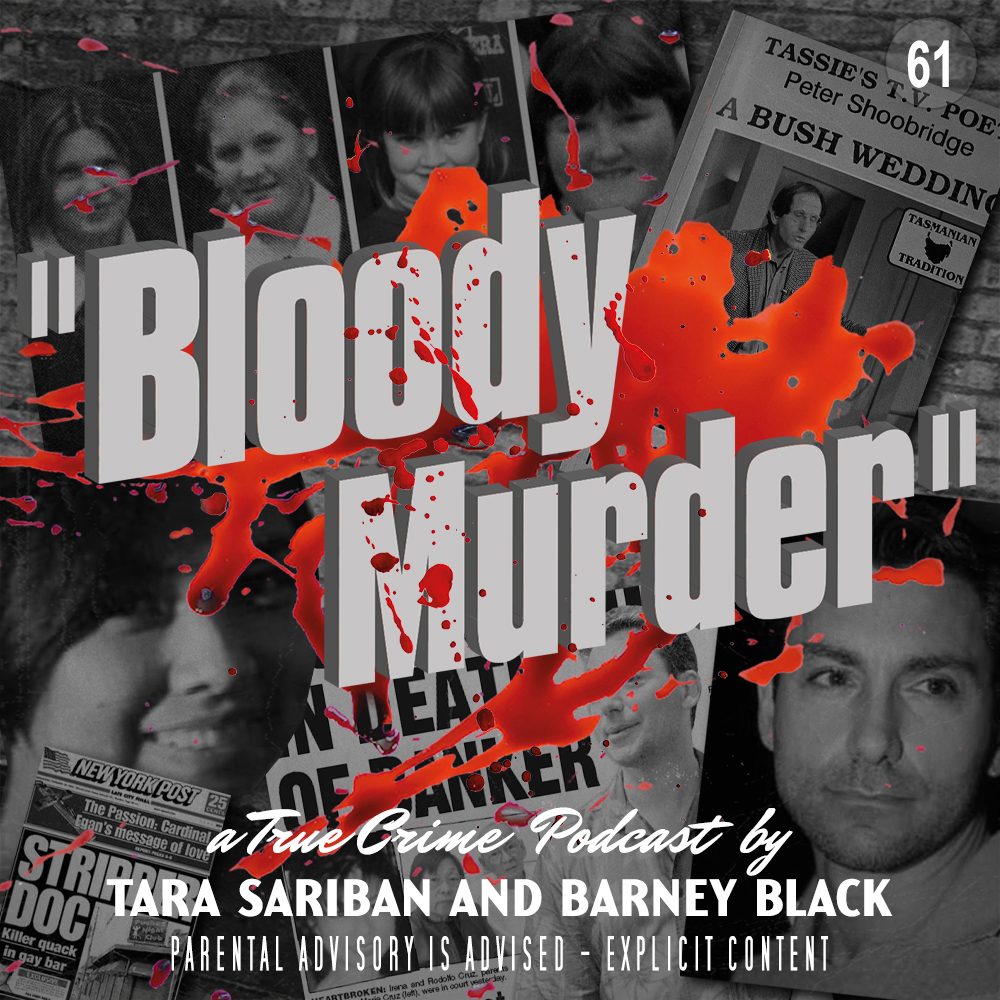 Dean Faiello and Peter Shoobridge...
New Yorker Dean Faiello was a self-obsessed laser hair removalist who liked to big-note himself and increase his income by pretending to be a doctor. Despite being prosecuted and having to stop treating people as a condition of his parole, he secretly continued to do so and the consequences were devastating. 
Weird Poet and furniture restorer Peter Shoobridge lived a lovely life in Tasmania. But everything was not as it seemed, after the Port Arthur Massacre something snapped inside him and the results would be deadly for him and his family.
See our website! bloodymurderpodcast.com for all our social media links, contact details, a gallery, fabulous merchandise and much much more.
Become a Bloody Murder Patron (from only $1 per month, which you can cancel at anytime) and have access to dozens of Patron only episodes (including our whole first season!) with new patron only content added every month! Go to https://www.patreon.com/bloodymurder
Also Levels $5 and over go into our monthly merchandise draws and get FREE stickers and hand-made Barney Badges!
Wanna buy us a drink? Here's a donate link.
Are you ready for True Crime Nerd Time? We have added a new segment to Bloody Murder and we need your help because it stars you! We want you, our listeners, to submit your recommendations for anything true cime related! It could be books, TV shows, movies, documentaries, exhibitions, graphic novels, art, music etc. So send us your brief story (we'll read it out) or record your story (it can just be a recording on your phone, and we'll play it!). Keep it to about 2 mins please. Email here! bloodymurderpodcast@gmail.com
Please dont forget to Vote for us in the Australian podcast Awards!