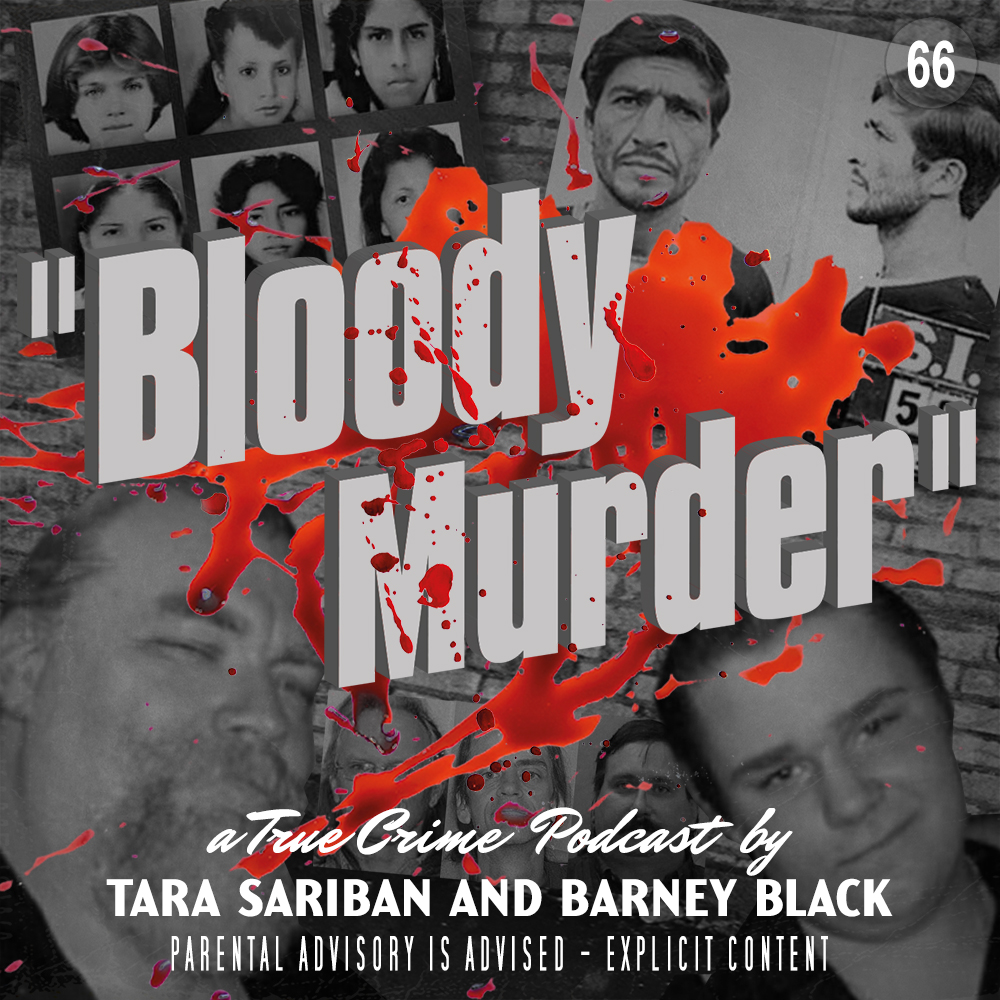 Richard Beasley and Daniel Camargo Barbosa...
Serial killer Richard Beasley always had a racket going on, including selling drugs, making moonshine or pimping out down on their luck women. He came up with the idea to use Craigslist to lure unemployed, middle aged men to him by promising them the job of a lifetime. Then he'd kill them, rob them and bury them with the help of his gigantic 16 year old accomplice.
Known as The Mangrove Monster, The Colombian Sadist and The Beast of the Andes, Daniel Camargo Barbosa  was a psychopathic serial killer from Colombia. Insisting on only attacking virgins, it is believed that he raped and killed over 150 young girls during the 70s and 80s.
Become a Bloody Murder Patron (for as little as $1 per month, which you can cancel at anytime) and have access to dozens of Patron only episodes (including our whole first season!) with new patron only content added every month!
Go to https://www.patreon.com/bloodymurder
Levels $5 and over go into our monthly merchandise draws and get FREE stickers and hand-made Barney Badges!
See our website! bloodymurderpodcast.com for all our social media links, contact details, a gallery, fabulous merchandise (check out our new Bloody Murder SHOES! and now STICKERS and BACKPACKS and DUFFEL BAGS!!) and much much more.
Wanna buy us a drink? Here's a donate link.
Are you ready for True Crime Nerd Time? We have added a new segment to Bloody Murder and we need your help because it stars you! We want you, our listeners, to submit your recommendations for anything true cime related! It could be books, TV shows, movies, documentaries, exhibitions, graphic novels, art, music etc. So send us your brief story (we'll read it out) or record your story (it can just be a recording on your phone, and we'll play it!). Keep it to about 2 mins please. Email here! bloodymurderpodcast@gmail.com
Thankyou to Cricket Bidwell Meyer for your presents. She has some awesome stuff in her online store check it out at https://www.facebook.com/nappingraven/