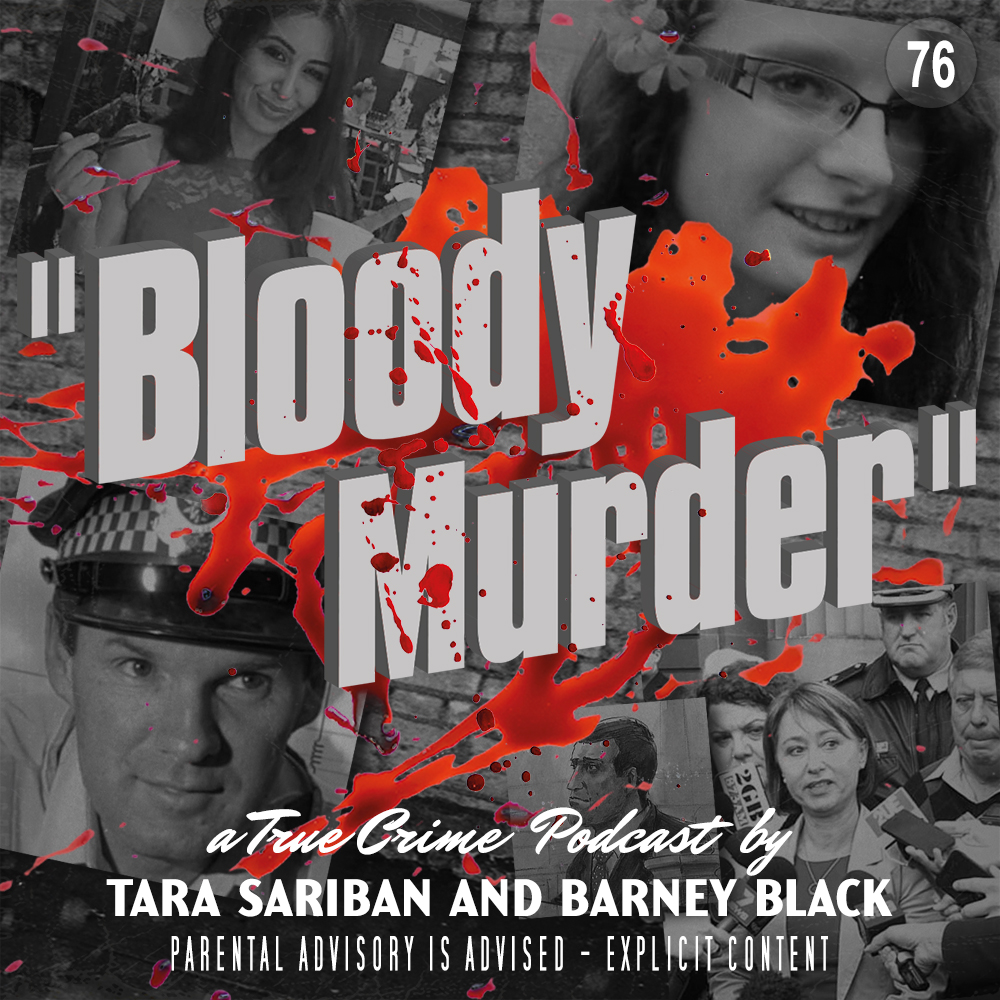 The Murders of Sophie Lionnet and Senior Constable David Rixon...
21 year old Sophie Lionnet was a shy and reserved  French woman working as a nanny in the UK. Her delusional employer Sabrina Kouider, believed Sophie was colluding with her ex Mark Walton, a founding member of Irish boyband Boyzone, to drug and sexually assault her family, so they tortured her to death.
On an overcast morning in March 2003, Senior Constable David Rixon pulled over ice addicted knucklehead Michael Allen Jacobs for a random breath test. Already disqualified from driving, Jacobs decided to shoot his way out of the traffic infringement rather than face a hefty fine.
Become a Bloody Murder Patron (for as little as $1 per month, which you can cancel at anytime) and have access to dozens of Patron only episodes (including our whole first season!) with new patron only content added every month!
Go to https://www.patreon.com/bloodymurder
Levels $5 and over go into our monthly merchandise draws and get FREE stickers and hand-made Barney Badges!
See our website! bloodymurderpodcast.com for all our social media links, contact details, a gallery, fabulous merchandise (check out our new Bloody Murder SHOES! and now STICKERS and BACKPACKS and DUFFEL BAGS!!) and much much more.
Wanna buy us a drink? Here's a donate link.
Thanks to Ary from Murder Under the Midnight Sun for supplying this weeks True Crime Nerd Time. It's a review of Dave Cullen's Columbine.
True Crime Nerd Time is a new segment on Bloody Murder and it needs your help because it stars you! We want you, our listeners, to submit your recommendations for anything true cime related! It could be books, TV shows, movies, documentaries, exhibitions, graphic novels, art, music etc. So send us your brief story (we'll read it out) or record your story (it can just be a recording on your phone, and we'll play it!). We will also publish it on our website. Keep it to about 2 mins please. Email here! bloodymurderpodcast@gmail.com. Oh and if you give us your postal address we'll send you some stickers as a reward!