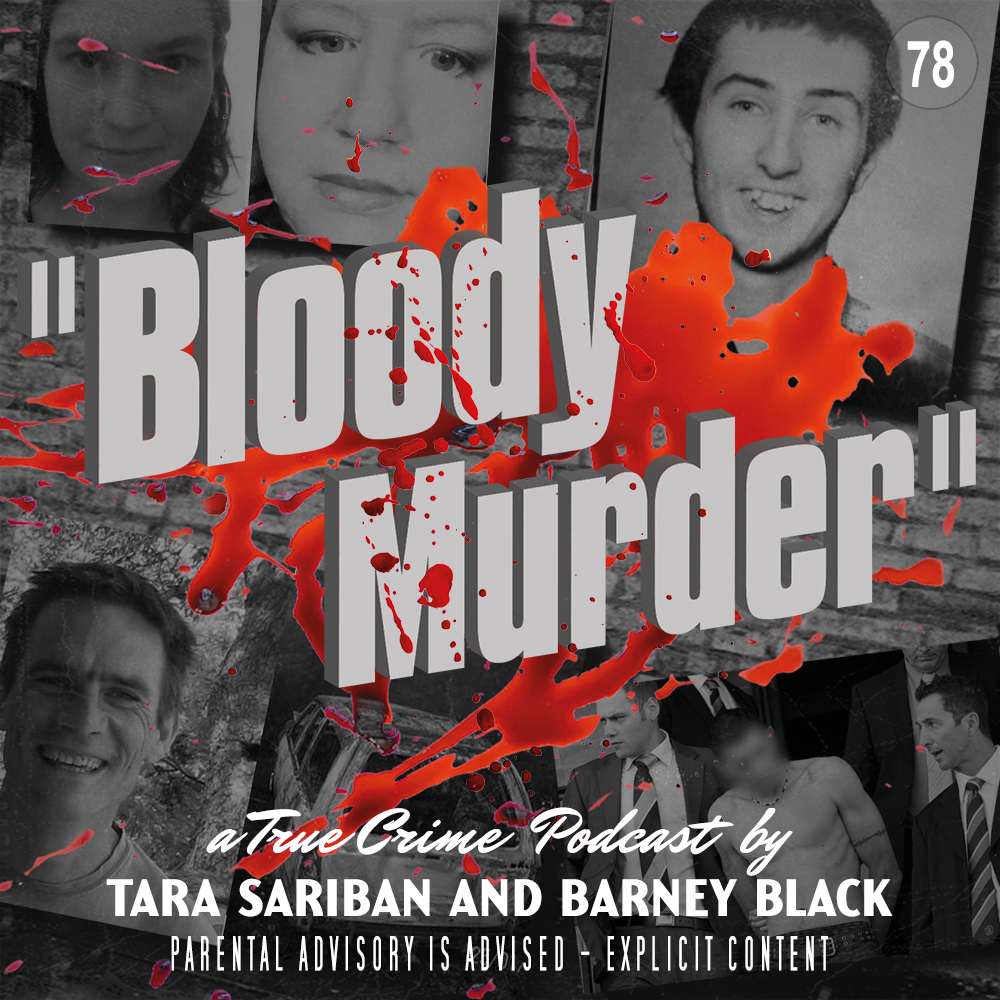 The Murders of Aaron Pajich and Matthew Digby...
Vile goblins Jemma Lilley and her house mate Trudi Lenon had a selfish and stupid plan to make history as serial killers. Their first and only victim was Aaron Pajich, a trusting 18 year old computer game enthusiast with Asperger's syndrome, who was friends with Trudi's son.
After Lauren Batcheldor's house was burgled in 2010, she and Richard Walsh decided to take the law into their own hands. It would set off a chain of events that led to the kidnapping and torture death of Matthew Digby in Wollongong.
Become a Bloody Murder Patron (for as little as $1 per month, which you can cancel at anytime) and have access to dozens of Patron only episodes (including our whole first season!) with new patron only content added every month!
Go to https://www.patreon.com/bloodymurder
Levels $5 and over go into our monthly merchandise draws and get FREE stickers and hand-made Barney Badges!
See our website! bloodymurderpodcast.com for all our social media links, contact details, a gallery, fabulous merchandise (check out our new Bloody Murder SHOES! and now STICKERS and BACKPACKS and DUFFEL BAGS!!) and much much more.
Wanna buy us a drink? Here's a donate link.
Thanks to Ary from Murder Under the Midnight Sun for supplying this weeks True Crime Nerd Time. It's a review of Charles Graeber's The Good Nurse.
True Crime Nerd Time is a new segment on Bloody Murder and it needs your help because it stars you! We want you, our listeners, to submit your recommendations for anything true cime related! It could be books, TV shows, movies, documentaries, exhibitions, graphic novels, art, music etc. So send us your brief story (we'll read it out) or record your story (it can just be a recording on your phone, and we'll play it!). We will also publish it on our website. Keep it to about 2 mins please or 200 words. Email here! bloodymurderpodcast@gmail.com. Oh and if you give us your postal address we'll send you some stickers as a reward!
Don't forget to checkout Hildir Sif Thorarensen's new crime thriller book "Loner". Get it in paperback or kindle edition here.
"Which is worse, trying to catch a cunning killer leaving decapitated women in the woods, or trying to tame an unconventional forensic psychiatrist that seems determined to go his own way? The Oslo autumn is creeping in with its cold spells and Homicide Detective Julia Ryland is feeling pretty content with her team of three, but when the FBI behavioral analyst, Alexander Smith, is thrust upon her, the crisp autumn air doesn't feel as refreshing anymore. A young Icelander is found dead, an arrow piercing his heart and the extensive list of his former lovers suggests that many long nights are ahead. The murdered lothario suddenly becomes the least of their problems as headless corpses start appearing in the woods, positioned in terrifying ways and on their bodies they find messages that don't seem to have any meaning at all."