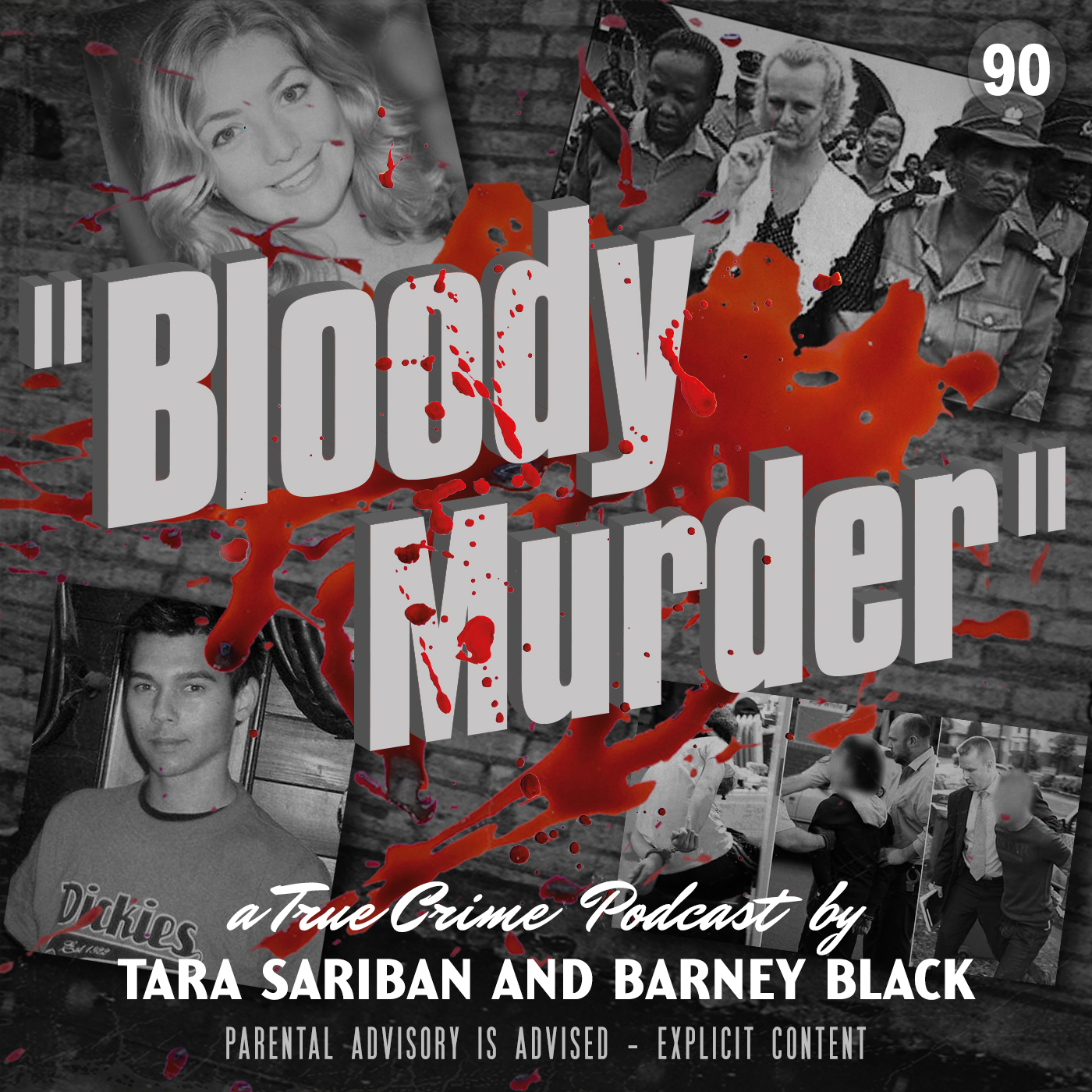 The Friendship of Mariette Bosch and When Patrick Crowe met Christopher Brilliantes...
Wealthy South African woman Mariette Bosch was a having an affair with her best friend Ria Wolmarans' husband Tienie. Impatient for him to leave her, Mariette murdered Ria so she and Tienie could live happily ever after...but did they?
Patrick Crowe was a young apprentice chef  who decided to get on the piss with two mates. His good night turned bad when he ran into three rowdy teenage girls, who called in reinforcements for a spot of biffo. One of them was Christopher Brilliantes, who was definately up for some alcohol fueled voilence.
Become a Bloody Murder Patron (for as little as $1 per month, which you can cancel at anytime) and have access to dozens of Patron only episodes (including our whole first season!) with new patron only content added every month!
Go to https://www.patreon.com/bloodymurder
Levels $5 and over go into our monthly merchandise draws and get FREE stickers and hand-made Barney Badges!
See our website! bloodymurderpodcast.com for all our social media links, contact details, a gallery, fabulous merchandise (check out our new Bloody Murder SHOES! and now STICKERS and BACKPACKS and DUFFEL BAGS!!) and much much more.
Wanna buy us a drink? Here's a donate link.
Thanks to Steven Bennet for supplying this weeks True Crime Nerd Time. It's a review of Werner Herzog's "Into The Abyss"
True Crime Nerd Time, a segment on Bloody Murder, needs your help because it stars you! We want you, our listeners, to submit your recommendations for anything true cime related! It could be books, TV shows, movies, documentaries, exhibitions, graphic novels, art, music etc. So send us your brief story (we'll read it out) or record your story (it can just be a recording on your phone, and we'll play it!). We will also publish it on our website. Keep it to about 2 mins please or 200 words. Email here! bloodymurderpodcast@gmail.com. Oh and if you give us your postal address we'll send you some stickers as a reward!