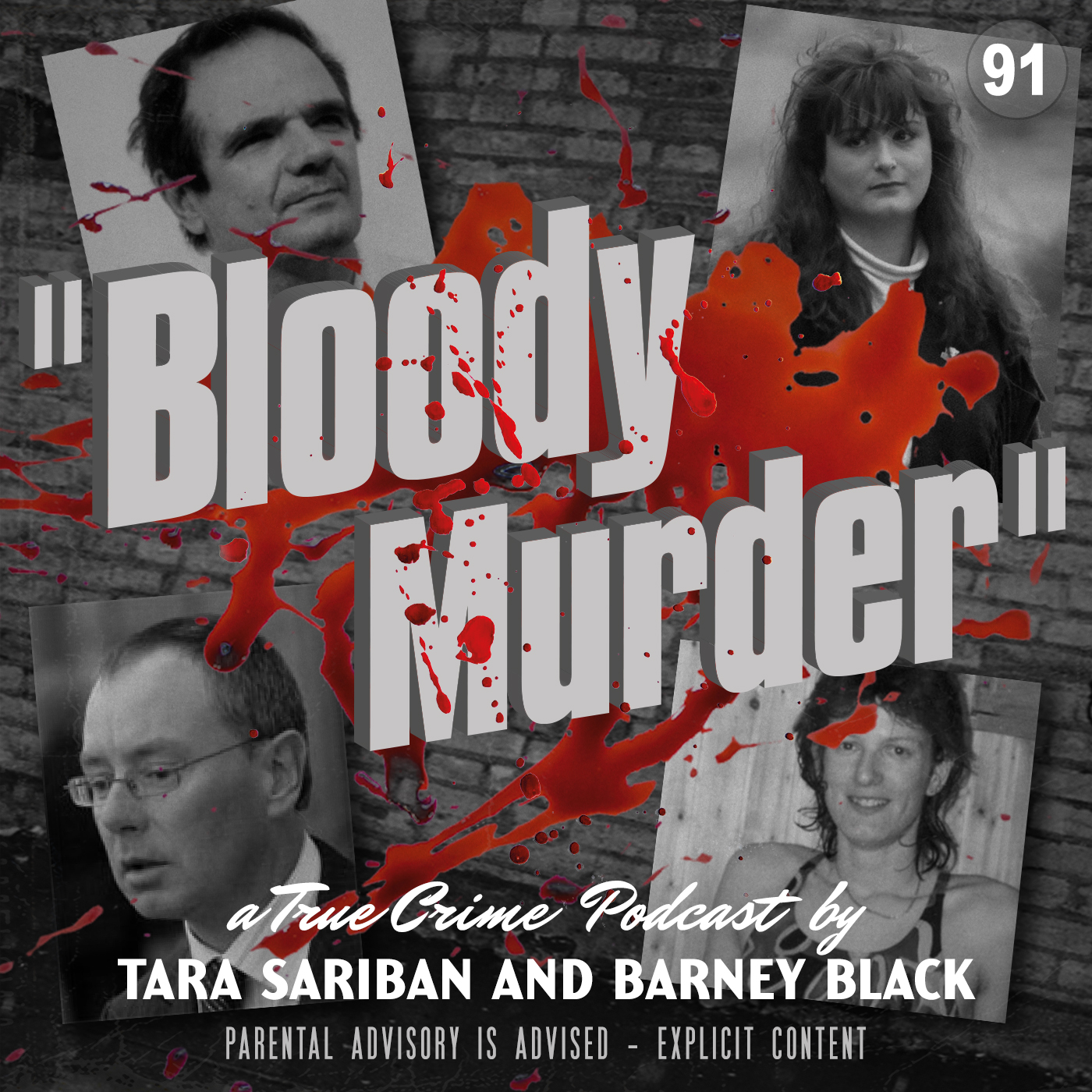 The Abduction of Stephanie Slater and Murder by the River Lark...
Michael Sams was a one legged rapist, murderer and piss-poor extortion artist. After he abducted real estate agent Stephanie Slater, the police thought she was dead for sure, but she courageously managed to survive 8 days in his captivity.
In 2005, the small village of Fornham St Martin in Suffolk was horrified when the scorched body of Dawn Walker was found by the River Lark. Who would murder such a loved 37 year old in such a heinous way? All evidence pointed towards her boyfriend Kevin Nunn, but if he did it, did he act alone? And was the circumstantial evidence they had against him compelling enough for a conviction?
Become a Bloody Murder Patron (for as little as $1 per month, which you can cancel at anytime) and have access to dozens of Patron only episodes (including our whole first season!) with new patron only content added every month!
Go to https://www.patreon.com/bloodymurder
Levels $5 and over go into our monthly merchandise draws and get FREE stickers and hand-made Barney Badges!
See our website! bloodymurderpodcast.com for all our social media links, contact details, a gallery, fabulous merchandise (check out our new Bloody Murder SHOES! and now STICKERS and BACKPACKS and DUFFEL BAGS!!) and much much more.
Wanna buy us a drink? Here's a donate link.
Thanks to Shannon Williams for supplying this weeks True Crime Nerd Time. It's a review of the true crime documentary "The Iceman Tapes: Conversations with a Killer"
True Crime Nerd Time, a segment on Bloody Murder, needs your help because it stars you! We want you, our listeners, to submit your recommendations for anything true cime related! It could be books, TV shows, movies, documentaries, exhibitions, graphic novels, art, music etc. So send us your brief story (we'll read it out) or record your story (it can just be a recording on your phone, and we'll play it!). We will also publish it on our website. Keep it to about 2 mins please or 200 words. Email here! bloodymurderpodcast@gmail.com. Oh and if you give us your postal address we'll send you some stickers as a reward!